ChFarm command in xenapp 6
---
Can you run the chfarm command on a XenApp 6 server?
No. In previous versions of XenApp, you could run the chfarm command to remove and add a server to a farm. This command is no longer a valid method.
The following components enable you to can add a server to a farm or remove a server from a farm:
By using the Delivery Services Console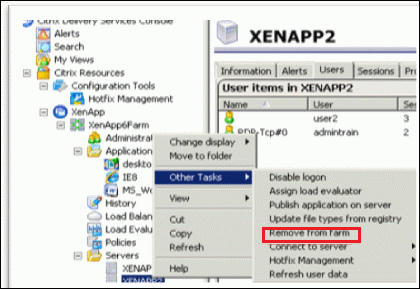 Note: Using the Delivery Services Console only removes the server from farm so that it is not visible in the console. However, the server is not completely removed from the data store.
By leveraging the Citrix XenApp Server Role Manager

By running the XenappConfigconsole.exe from the command prompt
The most effective method of removing a server from a farm is to use the XenApp Server role manager.
Select Leave the current server farm option from the Citrix XenApp Server Configuration window to remove the server from the farm, as shown in the following screen shot: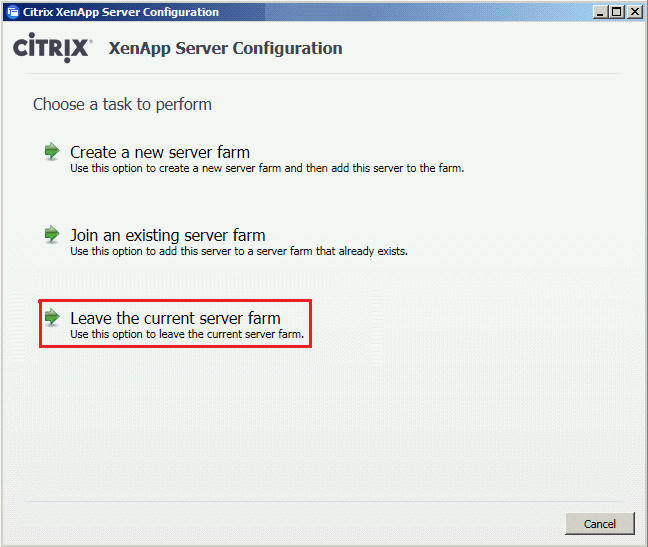 Want to learn more on Citrix Automations and solutions???
Subscribe to get our latest content by email.
If you like our content, please support us by sponsoring on GitHub below: